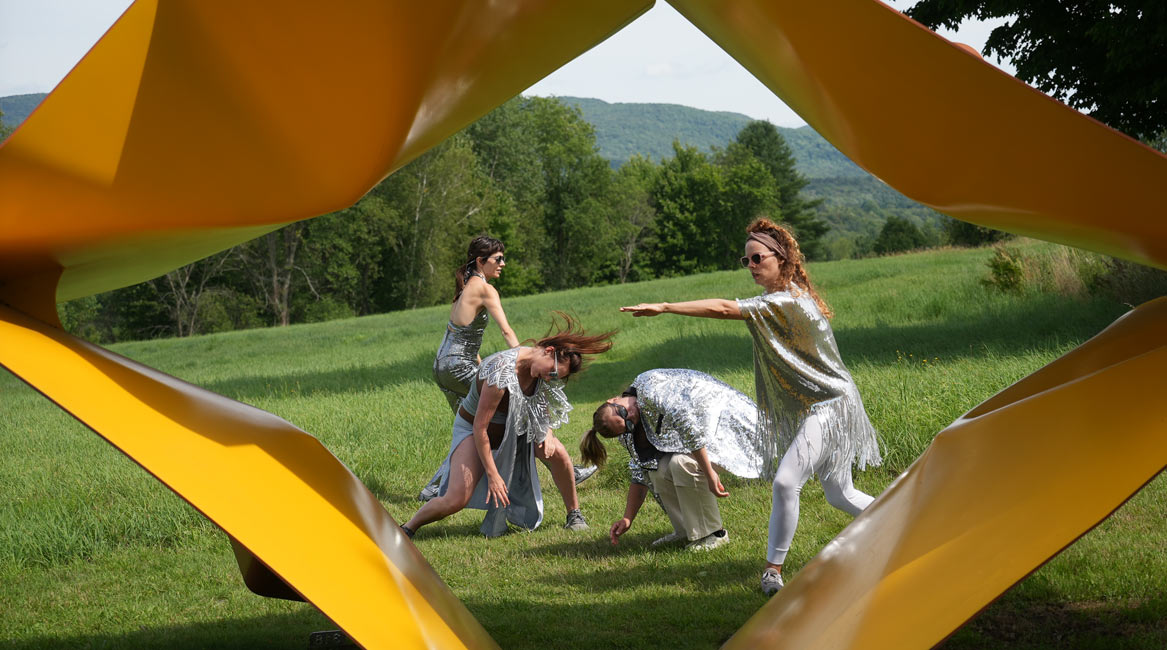 2023 Theme - Celebrating Amazing Makers
Our 2023 Programs celebrate Amazing Makers, the final installment of our three-year investigation around "Making."
Saturday, June 24, 1pm: The Cuatro Comes to Cold Hollow
Groundbreaking Puerto Rican cuatro virtuoso, Fabiola Méndez, presents the music from her latest album Afrorriqueña, paying tribute to the African influences in Puerto Rican culture. Now at 1:00pm indoors at the Meeting House on the Green in Fairfield, VT.
CANCELLED Saturday, August 19, 2pm: Transcending Artforms
The Power of Material and Learned Culture: Celebrated Wabenaki artist, Aaron York, considers the unifying power of art through an exploration and celebration of indigenous art forms.
Saturday, September 23, 2pm: How to make and lead an arts organization.
A lively panel discussion with Hanna Satterlee, Founder of VT Dance Alliance and Christy Mitchell, Executive Director of the S. End Arts & Business Assoc. will be led by Rosemary Gill, Senior Advisor at CHSP.
Saturday, October 7, 2pm: Can Nanotextiles Be Fashionable?
Juan Hinestroza, Professor of Fiber Science & Apparel Design at Cornell, explores the novel functionalities and medical benefits of technical apparel.
All presentations are on Saturdays at 2pm and run about an hour (unless otherwise indicated above), followed by ample time for questions and conversation. Join our email list to receive additional information as each program approaches.

CHSP would like to thank our past presenters who have given so generously -
2022
Ray Vega, jazz musician
Dan Rockmore, Dartmouth College
Kisa Sauer, artist in residence
Bob Freling, Solar Electric Light Fund
Sajan Saini, PhD, MIT
2021
Jane D. Marsching, artist
Laurel Jenkins, artist in residence
Matthew Evan Taylor & Performers
Baron Wormser, poet/novelist
David Stromeyer, sculptor
2019
Oscar Palacio, photographer
Risa Puno, artist in residence, installation artist
Luis Vivanco, cultural anthropologist
Ricardo Castro, architect
Damascus Kafumbe, ethnomusicologist
2018
Orly Yadin, filmmaker
Alison Hawthorne Deming, poet/essayist
Phil Acimovic, artist in residence, composer
Donna Rizzo, UVM Prof., Enviro. Eng.
Luke Laplant & Chris Peterman, saxophonists
2017
George Sherwood, sculptor
Meg Walker, artist
Nicole Dagesse & Performers
Molly Davies & Philip Roy, videographers
Matt LaRocca, composer
The Austin Piazzolla Quintet
2016
Ric Kasini Kadour, art writer
Kerri Macon, gallerist, Burlington City Arts
Walter C. Upton, architect
Jerry Bowers, jazz guitarist
Vicky Tansey, dancer
David Stromeyer, sculptor
2015
Dr. Jason Bates, UVM Prof. of Medicine
Andrew Massey, composer/conductor
Julia Shipley, poet
Kory Rogers, curator, Shelburne Museum
2014
D. J. Hellerman, curator, Burlington City Arts